How WDMtech Services Impact your business?
Numerous are the ways to connect the larger part of globe. Every business needs to expand reach and grow
exponentially. WDMtech provides you services which admire different domains of SMB's and Large
Enterprises by building CRM software, Human resource management software etc., that helps
them blossom in steady manner and spread their fragrance to every corner of the world.
Our services and products create positive impact in the client's customer mind and influence their life positively. We are successful enough in the past by helping clients business to scale new heights and helped newbies to launched and ran Startups. We develop web and mobile apps featured with native and hybrid apps, progressive web apps, etc. and market them with maintenance and support.
Services we provide are based on strong pillars of principles. We are dedicatedly providing services from scratch and make never ending relationship with our clients. Our client focused services based on our intrinsic principles includes:
iconDesign and Development
iconDigital Marketing
iconSupport and Maintenance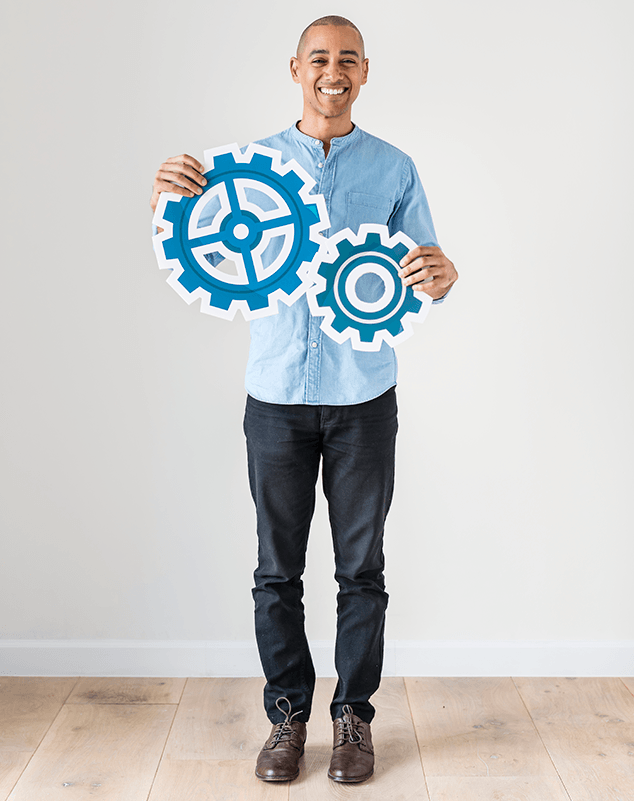 Services every Business wish to have
We are into development and marketing that needs lot of planning and strategy-making in advance.
We have strategic experts to lay foundation and have teams of web developer to further follow
the plan and deliver result-oriented solutions. Our digital marketing agency also play a vital
part in your growth by internet marketing services.
We Plan! We Code! We Grow! Your business
WDMtech, since 2013, is working time and again on a steady and stable process to deliver competitive and advance
solutions for every generation. We analyse client requirement and features, make fool-proof plans and strategy,
define process of execution and then design and develop the solution.
icon
Strategy and Planning
Understand client's requirement, decide features and functionalities, draw a process of execution and assign teams of experts.
Design and Development
Determine the latest and best suited platform, technology and teams of experts and then design and code the solution.
icon
icon
Quality Assurance
Test the solution during designing and development phase and apply various testing and QA procedures before the launch.
Deploy and Support
Install and run the final product on client site and provide maintenance and support for upgrades, updates and bug resolution.
icon
icon
Grow the Business
We ensure client's business growth and increase their ROI by delivering Content marketing, SEO, SMM, ORM and SEM services.